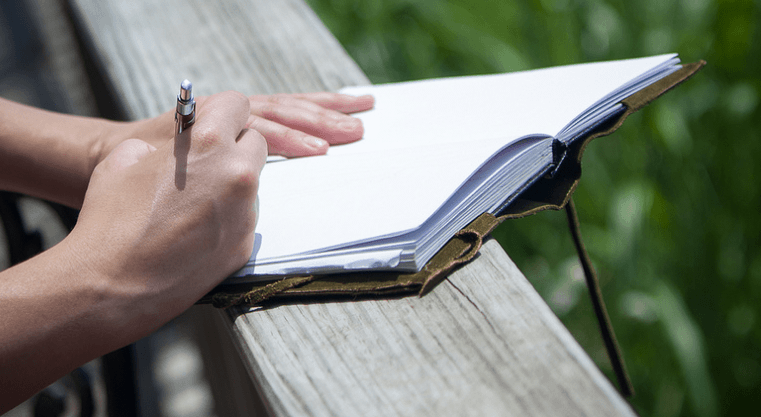 Howdy folks,
Thank you for your interest in writing for UB. If you'd like to share a guest post about a personal adventure, a moment of epiphany from the trail, or practical tips, I'd love to hear from you. Here is some info that will help you land your writing on our editorial calendar.
Why Write for Ultra Backpacking?
Become a hiker writer: The reflective exercise of writing about your outdoor experiences will strengthen your relationship with the trail. Returning to write about experiences can be an outlet to reconnect with the trail during the off season or when work keeps you away. It can also be a phenomenal way to share your experiences with others. Writing for us gives me the chance to help you become a hiker writer.
Editorial feedback: One of my goals in helping you become a hiker writer is to help you improve the technical aspects of your outdoor writing skills. If you'd like professional and honest feedback on your work by me, submitting a guest post is how to get it.
Gain Exposure: Your writing and name will be promoted on UB's social media channels and linked into our content management system.
Hang-out with other adventures: This is a community of people who are same at core level: they care about leading lives rich with adventure. Join the community, share your knowledge, and get encouragement to grow your comfort zone.
What are we looking for?
Posts we are looking for fall into two main categories:
Entertainment
Education
Entertainment posts are about sharing an experience, telling a story that will pique the interest of even those adventures who have never before met you. If you have had something remarkable happen to you on the trail, we want to help share an account of your story. We will have heightened interest in international hiking narratives and narratives describing a single notable day or event from a larger journey.
Posts that are largely educational share practical advice and trail wisdom that is less dependent on (but not necessarily devoid of) narrative. We are looking for you to share lessons from your personal adventures, which will obviously involve some element of story telling. Some of the major areas we like to see are related to trip planning and reviews of inspirational organizations, events, and adventurers.
Often an educational and entertainment post fit well together as a pair. For an example of each type of post, see the pair of articles about lightning: one of which is an entertainment post and one of which is an educational post.
Guidelines
Be yourself: You are here to share a piece of the unique you – so don't think about what will sound "right" – think about what will serve your readers the most. A good way to do this is often to start your post with a personal story or a a metaphor you can tie to a lesson learned (again, yes, educational posts can include stories). Be original, be you.
Clear and concise formatting: Keep paragraphs short – 3 sentences per paragraph tops. Use bullet points. Format using H2 or H3 tags for sub-headings within posts and use them in a way that makes your article clear and concise to read.
Original posts only: Please ensure your post has never been published before, not even on your own website.
Reserve self-promotion: Please don't make your article a walking talking promotional campaign. Reserve self-promotion to, at most, two links in the Author's BIO box, the brief 3 sentence description you would like included as your bio at the article's footer.
Word-count: Doesn't matter. It's whatever you think it takes to share your compelling story or a useful lesson.
Email subject: To get a reply to your email asap, please have your email subject line as "Guest Post Submission".
Additional Info to Help You Get Published Regularly
Promote + share your published post with your network.
Start or conclude your article with an appropriate quotation.
Add a question or a call-to-action to prompt response from your readers.
Be available to answer comments once your post is published.
Allow at least a week for me to respond to your submission. I respond to every email I get but in case you haven't heard from me due to some reason, please allow a week before you follow up.
Sounds good? Get in touch with me at brett [at] brettanderson.net with your post attached. See you in my inbox!
Brett
"If people sat outside and looked at the stars each night, I'll bet they'd live a lot differently. " – Bill Watterson
[Image: Flikr user Walt Stoneburner]