"Rivers know this: there is no hurry."
― A.A. Milne, Winnie-the-Pooh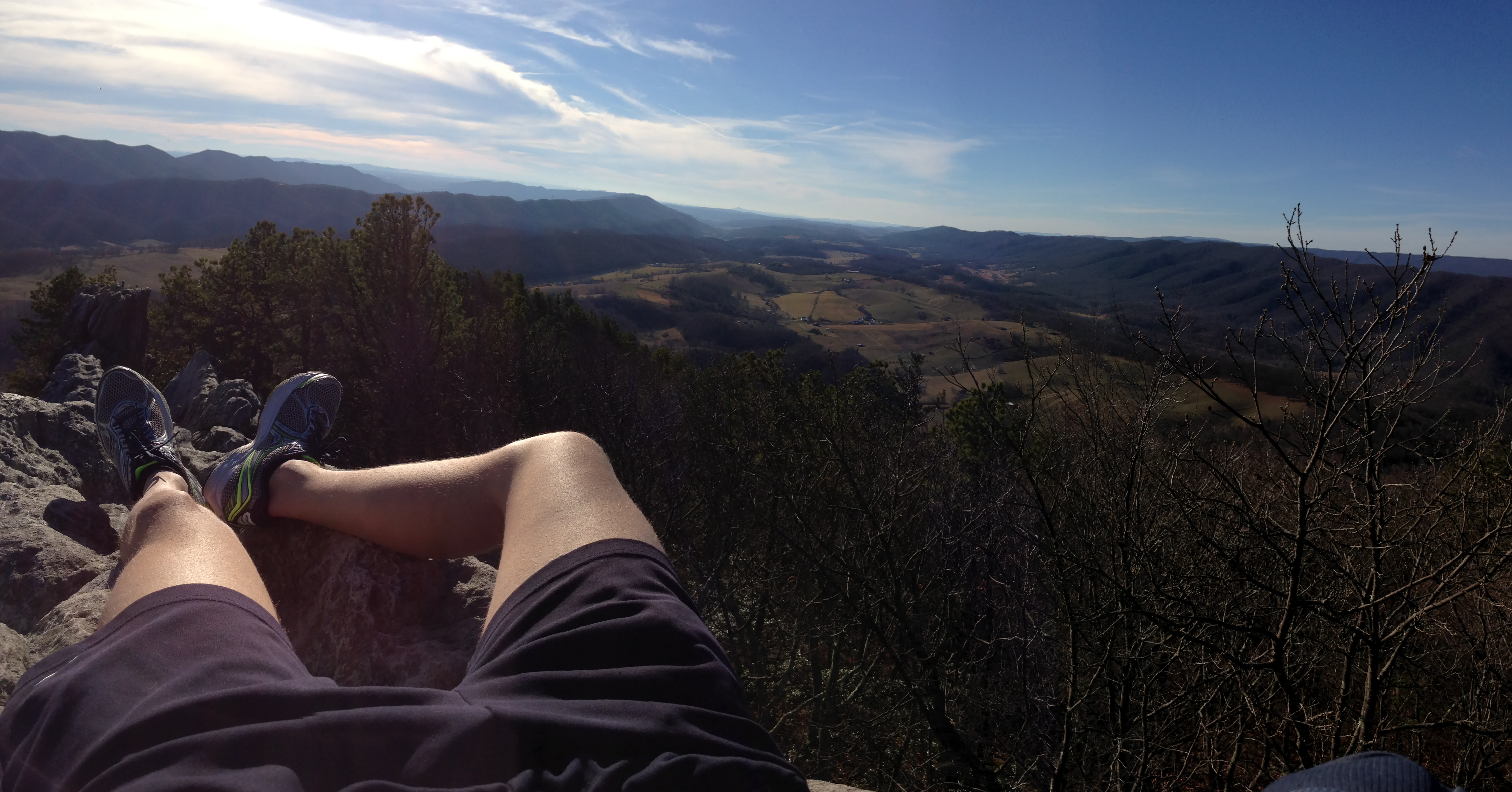 Soak it in
Sauntering along gently graded trail through the breeze of the forest. You are surrounded by mountain laurels blooming and you take two strides on rocks protruding just above the trickle of a small stream, you round the bend and see out into the hollow. There are few large old pines, some chestnut oak, and a handful of of fallen nurse logs amongst the other trees.
A woodpecker knocks above the noise of other birds. A little further on you walk over the petals of tulip poplar flowers and smile as you look up and see the rest of the tree. The white blazes stretch on to your destination.
The trail is the view
I am often tempted by carelessness to hurry through such beautiful locations. If you are hurried, you zoom past the trail's beautiful lessons. Mindfully slow your pace and find enjoyment in every moment.
A hurried hike proclaims the desire to no longer be in that moment of hiking. Your mind is stuck beyond the trails end on what you will do this evening or the next day at work etc. Let go of those things while you walk through the woods.
Enjoy the beauty present around you through relaxed patience.
Brett
"How rich our inheritance in these blessed mountains. " – John Muir, My First Summer in the Sierra