What a splendid book by John Muir.
In 1868, John Muir arrived in California and got his first glimpse of the Yosemite region with a week long visit. Throughout the coming year, he longed for an extended visit to the surrounding High Sierra. In the spring of 1869, this opportunity came for Muir:
I was longing for the mountains about this time, but money was scarce and I couldn't see how a bread supply was to be kept up. While I was anxiously brooding on the bread problem, so troublesome to wanderers, and trying to believe that I might learn to live like the wild animals, gleaning nourishment here and there from seeds, berries, etc., sauntering and climbing in joyful independence of money or baggage, Mr. Delaney, a sheep-owner, for whom I had worked a few weeks, called on me, and offered to engage me to go with his shepherd and flock to the headwaters of the Merced and Tuolumne rivers, –the very region I had most in mind. I was in the mood to accept work of any kind that would take me into the mountains whose treasures I had tasted last summer in the Yosemite region.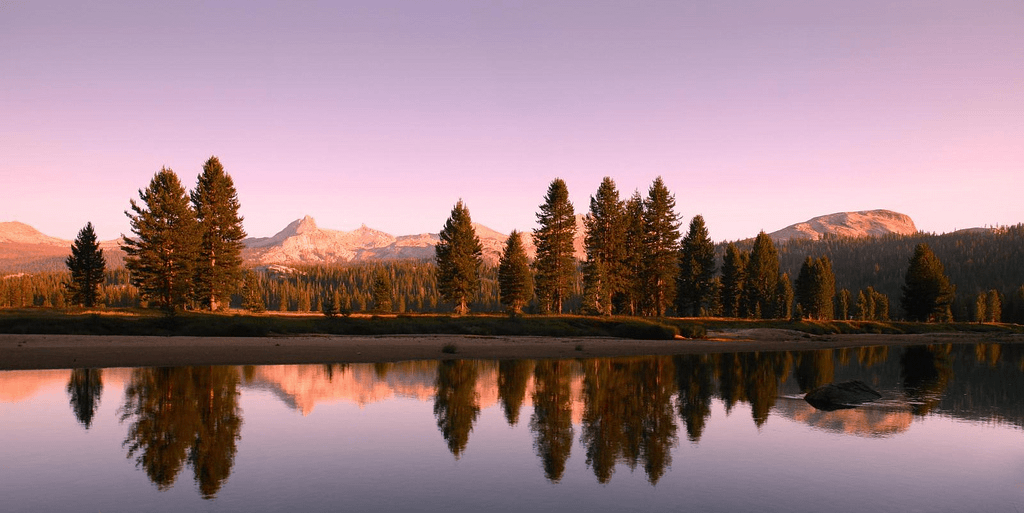 Feel as if You Yourself are Visiting
This book follows Muir's journal as he set off from the foothills gradually making his way to the higher elevations. His writing is laced with refreshing insight, as well as his geological, botanical, and practical observations of the country around him. Muir is capable of painting vivid portraits of each day's happenings with his writing.
Despite being there employed to assist with a herd of more than 2000 sheep, Muir is not the primary shepherd of the flock and is able to create much opportunity for his wilderness ramblings. During the summer, Muir's wanderings led him many wonderful places, including the summits of the never previously ascended Cathedral Peak and Mount Hoffman.
Muir maintained a reverent tone in all his writing. He payed note to the "sky mountains" of the clouds just as well as to the "insect people" busily bustling in the under-story of dense meadow grasses.
I highly recommend this book to those looking to increase the meaningfulness of their outdoor adventures.
I began this book in the spring and followed it loosely across the span of the summer. At the start, I had many unused wildlife field guides on my shelf. Muir's writing rapidly inspired me to put those reference materials to work, and I found myself for the first time interested to learn the scientific names of species. This book enhanced my relationship with the natural world, and I hope it will do the same for you.
There are a number of ways to get this book for free, as it is now in the public domain.
It is available free on the Sierra Club Website, Amazon Kindle, and Librivox, as an audio book.
To sample a few of my favorite quotations from this book, click here.
Enjoy!
Brett
"How fiercely, devoutly wild is nature in the midst of her beauty loving tenderness." – John Muir, My First Summer in the Sierra, July 20, 1869
[Image: Flikr user Javi Velazquez]