Hiking the Continental Divide Trail: One Woman's Journey by Jennifer Hanson
This adventure book is a narrative from Jennifer Hanson, who set out with her husband to thru-hike the Continental Divide Trail (CDT) in 1997. At the time of their hike, the official route of the CDT was not solidly defined for large stretches of the trail. The hike therefore required extensive planning on the part of Jennifer and her husband. It was quite interesting to compare these route planning & map gathering chore to the preparations made by AT thru-hikers following the clearly scripted guidebooks.
Jennifer's husband drops out with more than 800 miles to go. Even at the age of thirty-eight, Jennifer finds that she grows into herself substantially through her solo hiking. Before her hike is over, she makes a vow to spend one week solo hiking every year for the rest of her life: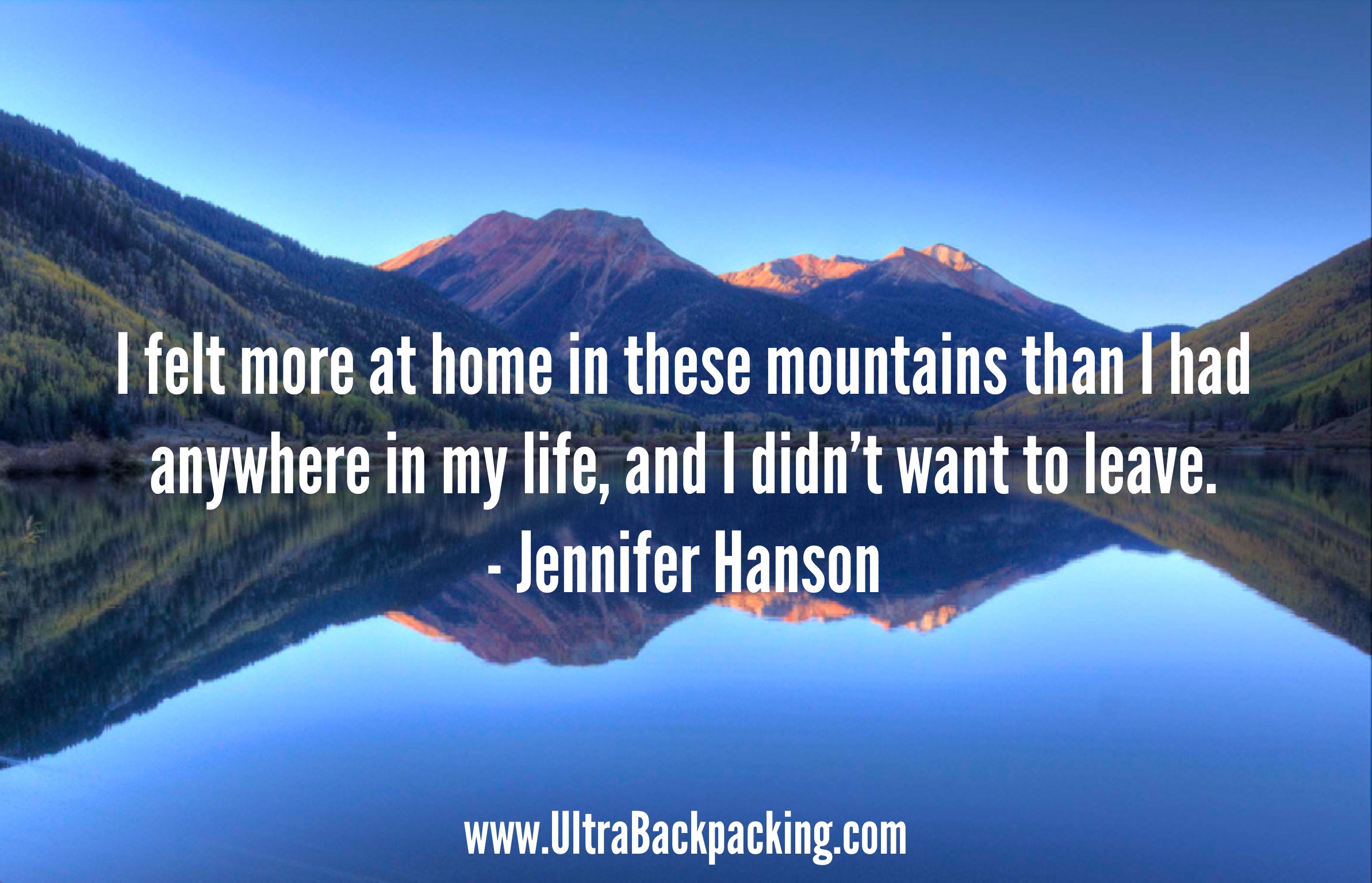 Photo: Crystal Lake, San Juan Mountains, CO, USA, September 2009 by Sandy Horvath-Dori
Quote Text: "I felt more at home in these mountains than I had anywhere in my life, and I didn't want to leave." – Jennifer Hanson, Hiking the Continental Divide

A part of the narrative I particularly enjoyed was watching Jennifer's connection with nature deepen throughout her months on the trail. It was refreshing to read her reflections on her daily rhythm's increasing closeness to natural harmony. Throughout the book, Jennifer found ways to express her appreciation for the value of extended periods in nature: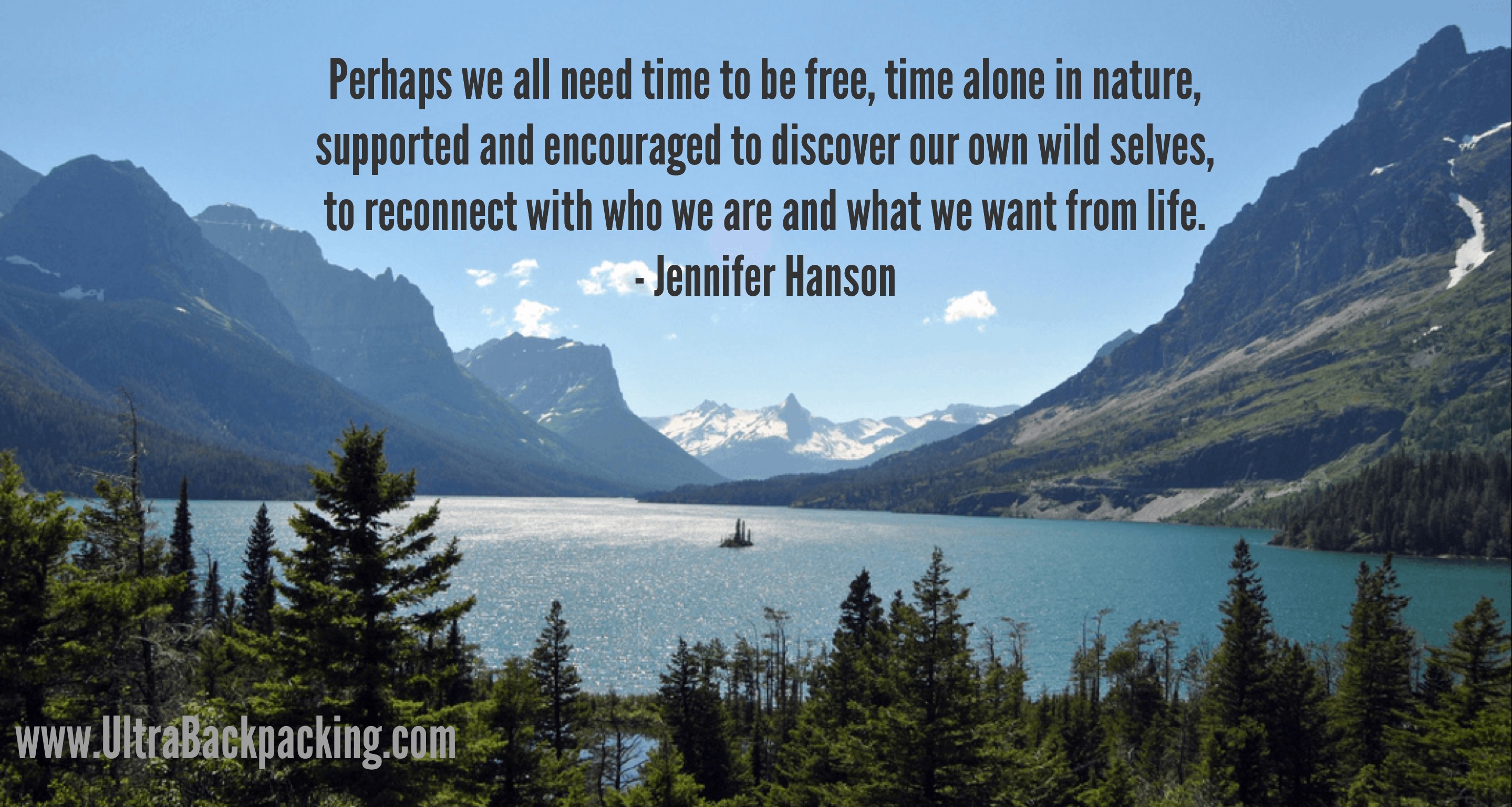 Photo: Wild Goose Island, Glacier National Park, MT, USA, July 2011 by Loco Steve
Quote Text: "Perhaps we all need time to be free, time alone in nature, supported and encouraged to discover our own wild selves, to reconnect with who we are and what we want from life." – Jennifer Hanson, Hiking the Continental Divide
I enjoyed this book and recommend it to those interested in hiking in this region of the county. While it was a good first exposure to the area, the hike described in the narrative would likely vary from a modern experience of the Continental Divide Trail (as large sections of the route were self selected). This book does include a hefty set of appendices related to planning a thru-hike, the gear they carried, the route they took, their map sources, and their resupply location contact information (all of which was updated to be current as of the 2009 publication of the book).
For more on the CDT, check out:
"I don't think I'll stop missing the trail. Ever." – Jennifer Hanson, Hiking the Continental Divide
[Header Image: The Cirque of the Towers, Wind River Range, WY, USA, March 2013 by Kylir Horton]