It's common to dream of exotic breath taking destinations for your backpacking adventures. I'm as guilty of this as any. From the Alps to the Andes to Yosemite to Yellowstone, I've hatched schemes to get there for some hiking.
There is a powerful appeal to storied wilderness areas or mountains, and there certainly is a place for visiting them. However, its important to avoid the research trap, where you fervently research distant places from behind a computer screen.
Research leads to idleness, not adventure.
As the hours of research mount, you find yourself no closer to actually arriving in the wilderness. There is always more to investigate or always more reason to delay a costly trip. You gain more and more hypothetical knowledge about a place that is quickly becoming an idealized version of what it actually is.
In your research obsession, you merely divert attention from fundamental preparations needed for backpacking to the search for locations or equipment. And believe me, I am as guilty of this as anyone. I've spent dozens of hours researching scores of places that I have yet to come anywhere close to hiking.
Hike where you are.
What I have learned is that hiking where you are is the most effective way to enjoy the outdoors. You can enjoy hiking anywhere that you are so you might as well hike nearby. It minimizes burdens and maximizes the enjoyments.
There are amazing places near where you live, more so than you realize. Get to know the place you call home.
Hunt out all the trails you can find locally and make a deeper connection with your region. Get to know the geography, the seasonal changes, and the flora. Even the places that aren't perfectly picturesque can be positive hikes.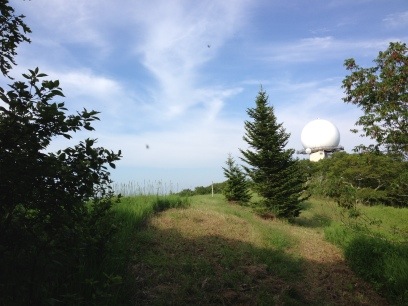 Every minute of your life is a once in a lifetime experience.
Travel is less necessary than you think for spectacular hikes and experiences.
Hiking where you are will:
Build the foundation for a long term relationship with the trail
Significantly reduce the costs of your outdoor adventures
Increase the frequency you can get outdoors by reducing travel times
Distribute enjoyment more consistently across your life (because there is less time and financial investment required for every trip)
Strengthen your regional knowledge and your identity as a resident there
As you grow a rich background of hiking locally, you are strengthening your wild mind and becoming more committed to creating outdoor experiences for yourself. So, as a result of hiking locally, you will progressively grow your ability to plan larger trips and to actually take action on them.
Take the first action now. Get out there and hike where you are this week.
Tags: hike local hike where you are