Sometimes finding the best gear is about making the most of what you already own and know works. Here's a tip I learned from Warren Doyle's Appalachian Trail Institute that will let you bring old shoes back to life.
How to get even more mileage from your hiking shoe:
1. Find an old pair of your shoes.
Alternately, you could get a pair of beat up hand me down shoes so long as they fit. As an active person though, it's likely you have an old worn out pair of hiking or running footwear. Here were mine, a pair of Brooks Adrenaline 6 from all the way back in 2006: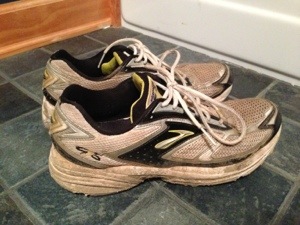 2. Buy a pair of Dr. Scholl's gel insoles for about 10 bucks.
I got these at a Walmart for $9.48. They are also available at some grocery stores, shoe stores or via Amazon
.
3. Pull out the beat down insoles.
The ones shown here have more than 1000 miles on them and have been compressed to less than 1.6 mm (1/16th of an inch) thick underneath the heel! The replacement Dr. Scholl's measured 6.4 mm (1/4 of an inch) thick at the same location. This is a definite improvement.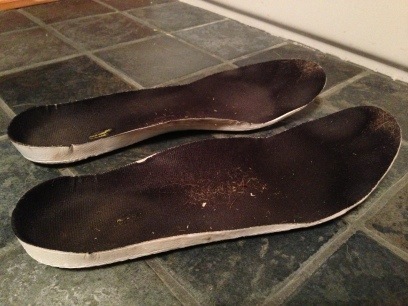 4. Trim and install the new insoles.
There are pre-marked gradients on the insoles to help fit the insole to your size. It's super simple stuff. After that, pop the insoles in and you are good to go!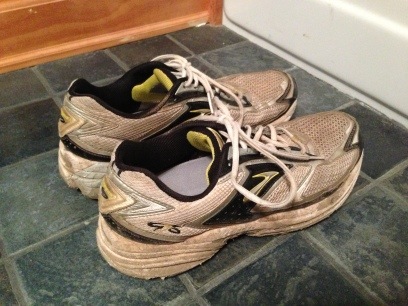 5. The end, go hiking.
Not including the time needed to go buy the insoles, this whole process should take less than 15 minutes. It's a super easy way to get more value out of a pair of shoes.
It's also a really fantastic trick for rejuvenating your shoes during a long thru-hike. You can pick a pair of these insoles up with more ease and less dough than finding a totally new pair of shoes, which helps get you further down the trail for less cost.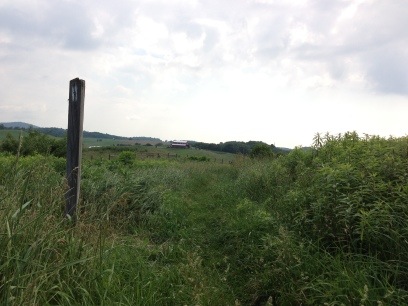 Tags: shoes smart thrift